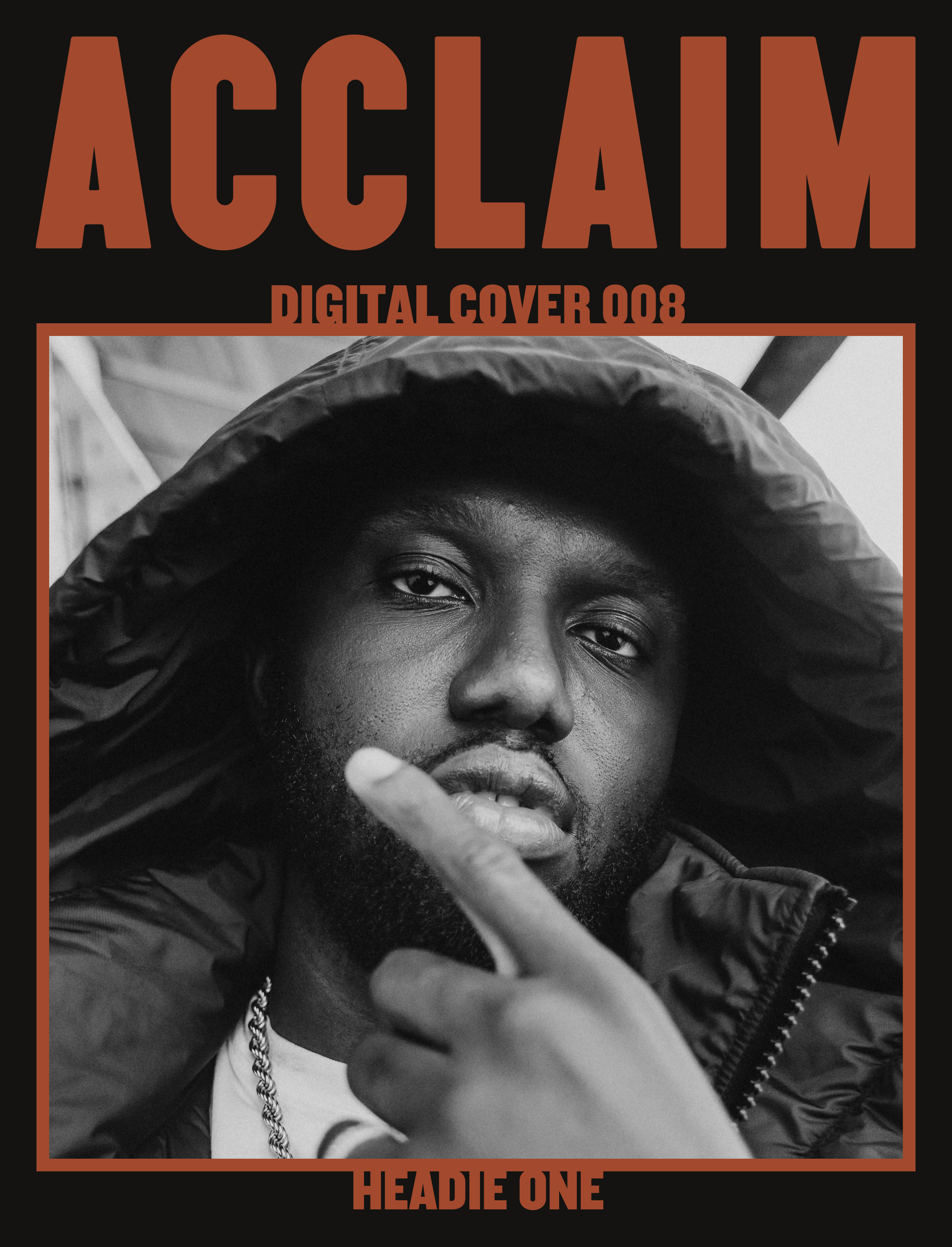 WORDS: CASS NAVARRO
Headie One is poised to be the first household name born from the modern UK drill movement, deftly walking a tightrope between stardom and his roots. Raised in Tottenham's Broadwater Farm Estate, the site of a 1985 riot against police overreach and racial bias, his hits are peppered with area slang only keen-eared listeners will parse, and the signature self-censoring "Shhh" adlib redacting the most incriminating details of his past exploits. While Headie was incarcerated on-and-off during his teenage years—a fact he doesn't shy away from in his lyrics— the 24-year-old has been steadfastly dedicated to music for the last six years; delivering four solo mixtapes, three collaborative tapes with Broadwater Farm native RV, and a string of memorable features. Last year's Music x Road proved a huge crossover hit with features from Skepta, Stefflon Don, and Krept & Konan cementing Headie's place at the forefront of the UK rap scene. Mixtape standout '18HUNNA' peaked at #6 on the UK charts, with an assist from fellow Londoner Dave, making it the highest charting song by a 'drill artist' ever.


As his profile rises, Headie's careful to make sure his day-one crew from the ends, the Original Farm Boys, are lifted up with him. That includes RV, Double Lz, and Bandokay (the son of Mark Duggan, whose death at the hands of police catalysed the 2011 London riots). "OFB that's family, still," Headie tells us over the phone from his new crib, where he'd recently settled after an early release from a short stint in prison (for the alleged possession of a knife following a 2019 police search of his car. Headie entered a not guilty plea). Headie and OFB are often cast as leading voices in the drill scene, but he resists being characterised as a Drill Artist—the classification earns any rising UK artist the ire of the British Tabloids, in much the same way Australian papers and state police cast a shadow over local drill groups.


His latest project, GANG, is a showcase of experimental, far ranging beats that rarely get close to the classic drill sound. Here, we learn about the electric sounds of the mixtape, get some intel on his tracksuit obsession, and hear his take on Aussie drill stars OneFour.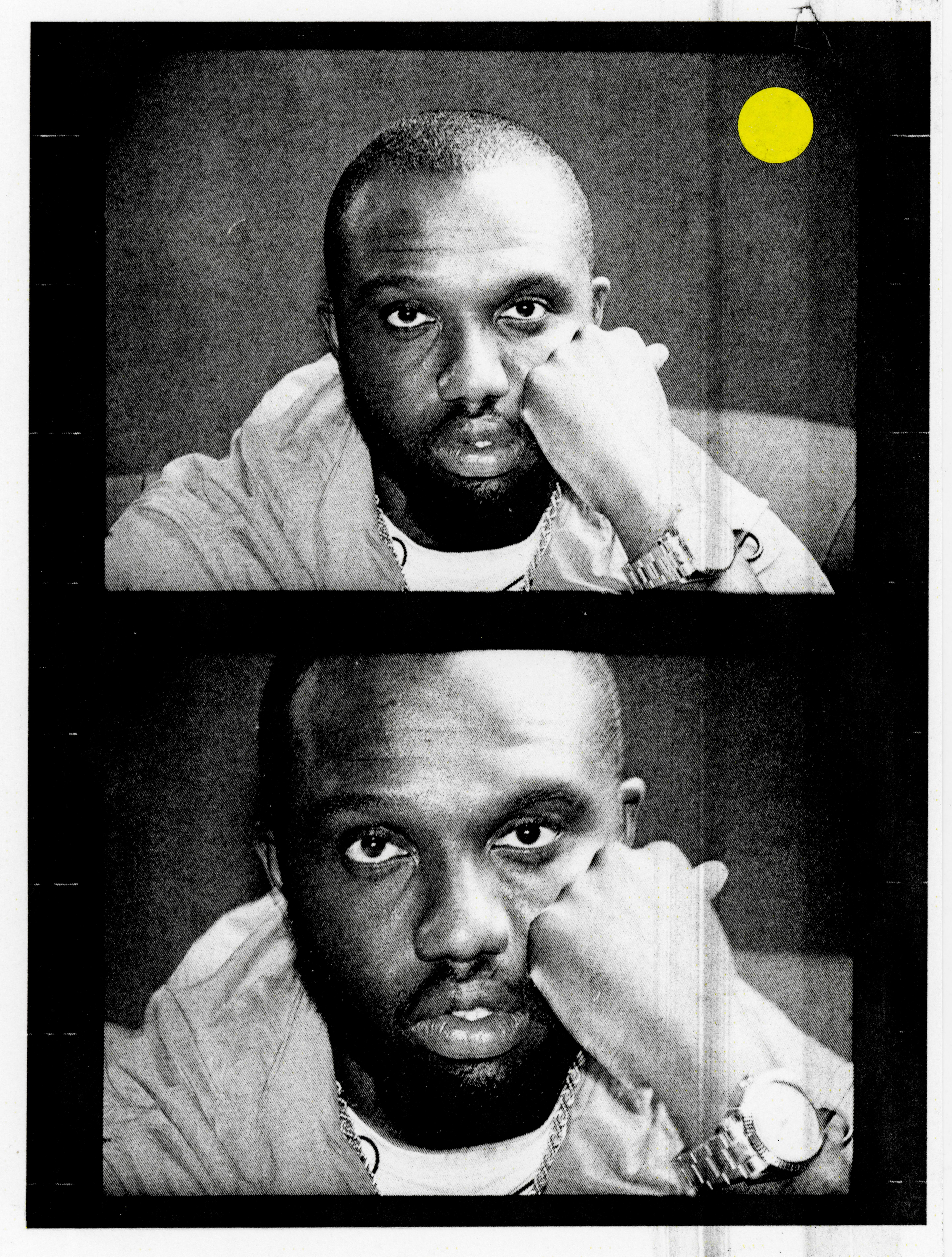 Headie One, welcome home man. How are you feeling? It's a strange world you've come back to.
I'm feeling good man, it feels good to be back. It's very strange man. It's weird but you've just got to try and stay positive, keep moving forward. I've just been staying in doors you know. I just moved into a new place so I'm just decorating and all of that.
Nice, do you have a studio in there?
Yeah, I've got a studio set-up as well.
I guess you'll be doing some writing there over the next few months.
Yeah, literally. I've got a lot of time to do it because I'll be at home.
I saw your man Boris Johnson got Corona too, huh?
Yeah, you know what it is? I kept seeing him on TV innit, because I was watching the news quite a lot. I was thinking "I don't know how this guy don't comb his hair and that." So if you go by what you see, I wasn't really surprised when I heard that news.
Talk to me about the new project GANG. How did you and Fred again.. put it together? The production is sick, it's a bit of a different style for you.
Me and Fred was in the studio, just working on a few ideas and that. I had done a few lyrics that he particularly liked, I think he liked the vibe of them, the theme behind [them]. We decided to do a nice little collection of songs that had a little theme. There were no boundaries [with production]. We were just trying out so much different stuff, just playing around. A lot of people that I work with assume that I want to do drill music or I've come to do drill music, but I like it when they're just bringing what they like to th table. I feel like that's more of a natural connection. We finished [GANG] quick, not even a couple of weeks. It was a quick procedure.


You've already collaborated with loads of rappers, but it was cool to hear people like FKA Twigs and Jamie XX on GANG. Was Fred again.. the connection between you and those artists?
Yeah, when we were working on the project, Fred was coming up with loads of ideas of people he'd like to get involved. I listen to all kinds of music, so I was very aware of the people he was talking about. I was excited to work with them as well because it's different to what I usually do, you know what I'm saying? I liked the thought of working with someone that's in a completely different world to me. That was a little moment for me.
Who are some artists you like that people might not expect you to be listening to?
I like Lana Del Rey, I've been a fan of Lana Del Rey. I like Summer Walker, as well. I like Summer Walker's music.
I saw you tweet about how Americans tried to copy the UK drill sound and now the UK is copying the US-spun drill back. Could you speak on that some more?
I think I'm a little bit misunderstood, but I think some people got what I meant. Obviously, drill started in Chicago but they was not rapping on the same tempo of beat [as in the UK]. It wasn't the new [UK] drill tempo, they had their own sort of drill going on and it was kind of recreated by UK drill, which is what is popular now. That's the drill I was talking about: the 140bpm uptempo beats, not the Chicago drill. Then, another spin was put on the 140bpm UK beats in America—I liked that because I felt like the sound was travelling, if you know what I'm trying to say. I feel like the guys over in New York who put their own spin on it, they expanded the sound. I thought it was cool, and I liked the originality that they brought to the sound and that. But in the UK, I feel like they shouldn't have copied the [New York] sound back. [UK artists] should have just put their own spin on it.
Have you heard any of the Australian drill that's been popping up?
Yeah, a couple of months ago and towards the end of last year there was like a drill group that a lot of people were sending it to me. OneFour. I liked it, I found it interesting and that. Yeah, I liked what I was hearing. It was good.
You might not be aware, but the police here have been treating Australian drill the same way as the police do in the UK: stopping them from touring, trying to stop the members of the group from working together.
Oh serious? That's crazy man. I feel like some people find it hard to understand that people are trying to change, and use their situation to move forward in a more positive light. Hopefully they just keep pushing and they will overcome that in due time.
Can you tell us a little bit about OFB?
OFB that's family, still. That's the estate I grew up on, that's what we started calling ourselves when we was a bit younger and that. I like the way that we stuck with it and were pushing it forward. The younger ones started coming through as well, they've carried on pushing it and now they're doing very well with the music too. It feels like everyone is helping each other move forward as a collective. There's a positive energy going on in the OFB family right now.
How are you with the younger guys in the crew, like Bandokay and Double Lz? Do you offer them advice?
I definitely help them out and give them direction and that. From early on I feel like they come to me for advice at certain times. I help them out, we make music together. Yeah man, it's love still.
Tell me a little about RV. You two have worked together a lot, and your fans seem to really love the Drillers X Trappers mixtapes. What are the chances of getting a Drillers X Trappers III any time soon?
You never know, you know. We always joke about it and kind of tease it—me and RV have a good chemistry together, inside and outside of the studio. So it's just whenever we can get back in. When the time's right it might just pop up.
So Headie, I heard you have a tracksuit obsession. How many tracksuits are we talking? Do you have enough space for them all at the new place?
You know it's mad, I was putting them away because I've been unpacking and that. It was quite a lot. I didn't really get to count but it's a lot. I've got like a room which is a wardrobe if you know what I mean at this new place. So I've had to put them all in a separate room basically. [Laughs].
You have a song somewhere with Kenny Beats somewhere, he previewed it on his live once. Are we ever going to hear it?
Maybe, maybe. I've got a few songs with Kenny Beats, we had a few good sessions. I think Kenny is a sick producer as well. Hopefully soon people will be hearing what that link up sounds like.
Alright man, last question for you: what advice would you give to your fans who are staying home and trying not to go mad in isolation right now?
I would just tell them that there's light at the end of the tunnel. Obviously there's a lot going on right now, but it could be way much worse if you know what I'm trying to say. We should be thankful for the opportunity to even be alive, basically. Just stay home for the bigger and better cause. In due time we can all get back to normal and celebrate life.




STREAM THE NEW MIXTAPE 'GANG' HERE.